Associations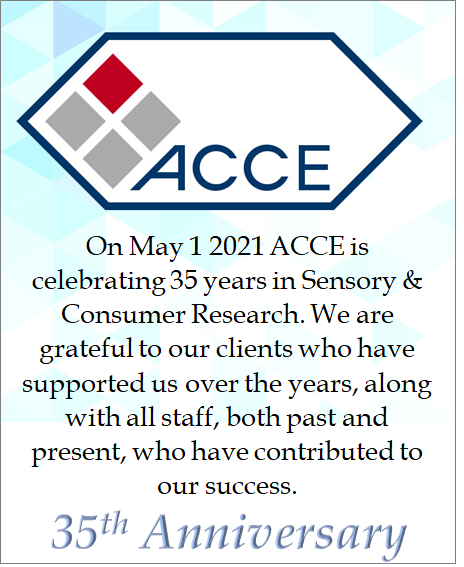 ACCE 35th Anniversary in
Sensory & Consumer Research
ACCE has continued to drive results and data-driven insights to our clients. We are proud to thrive as leaders within our industry and provide our services with the expertise our clients deserve. 35 years of consistently high standards and our passion for each individual project and their objectives.
Reliable, Actionable Consumer Insights By Design™
Through deep understanding of consumer behaviour, broad experience across consumer packaged goods' (CPG) product categories, and a passion for excellent service, ACCE provides clear, evidence-based, actionable results and insights that grow YOUR product, YOUR portfolio, YOUR brands, and YOUR business. 
How do we do it?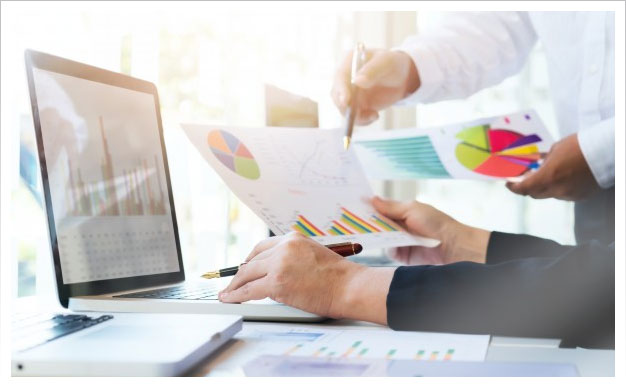 Our Mission
ACCE strives to deliver the data-driven insights and expert recommendations clients need to move their products, brands, and businesses forward with confidence. ACCE maintains the highest standards of excellence and adheres to regulations and best practices in all that we do; from the smallest project or tasks to the largest, our commitment to quality never waivers.
Our Facilities
ACCE's facilities were designed with the knowledge that different pieces of consumer research require different environments and we have you covered! Housing traditional evaluation infrastructure (booths and focus group room setups) AND agile customisable areas allows us to create the ambiance needed for your sensory and consumer research.
Located just 20 minutes from Pearson International Airport in the bustling Toronto suburb of Mississauga, we offer a convenient location for all your research needs. It's from this headquarters that ACCE's Subject Matter Experts (SMEs) build and manage our local, national, and international research projects.
Have a Question?
Contact Us
Please complete the form and we'll be in touch shortly, or call us anytime for more information.
905-828-0493